The SPLICE CAST DIFFERENCE
Why Podcasting with SpliceCast is the Best Option
Go to Preparation and Research
Preparation and Research
An awesome podcast doesn't happen spontaneously: deep preparation and extensive research is the key to making a podcast that listeners will enjoy and subscribe to get new episodes as soon as they're out. We help you fine tune your concept and approach and consult on your format (1 host? 2 hosts?) and creative direction
Podcast Recording
Dedicated 4-person podcast facility with individual headphone levels, a 8 track recorder in the form of a sounddevices MixPre10T with optional Skype Call-In Options for remote guests, with immediate post-session USB backup. Our space is over 1000 sq ft designed like a living room to give a very casual vibe
Go to Post Production
Post Production
A good podcast becomes great when mixed properly. Our team of mixers have worked on motion pictures, TV & radio and will seamlessly blend in intro / outro, breaks, sponsor messages to create tight podcasts for maximum effect. We mix to the podcast standard of -16 LUFS mono and export mp3 at 64kbps with ID3 Tags.
Go to SYNDICATION & DISTRIBUTION
SYNDICATION & DISTRIBUTION
Last but certainly not least, Splice Cast takes care of hosting your podcast and syndication / distribution through the major podcast portals – Apple iTunes, Google Play, Spotify and more! LibSyn hosting for your audio with seamless links to your website. We also generate show notes and transcriptions for each episode.
PODCASTING
Learn what SpliceCast can do for your brand through Podcasting
Use the Power of Voice to Drive Your Message
Podcasting is taking Asia by storm. Unlike the US or Europe, where commutes are longer, Asian podcasts need to reflect the shorter travel times and hit the sweet spot for duration, content and message while capturing the cultural melting pot of major asian cities. We offer full turn-key solutions to create a podcast format that works for your brand and USP, choose a host, select guests, research and prepare the best questions and record, mix and produce a podcast that connects with your audience. We can also consult and assist you to build your own podcast recording area in your company and provide consultant services and post production / syndication support to give you ultimate flexibility on how you produce your own podcasts The key to a successful podcast is commitment, and the biggest hurdle any podcast faces is the ability to keep pace with the demand for regular content. Splice Cast's team of experienced producers will keep your podcast on track, on schedule and on budget. Once that's all done, we will get your podcast out into the world for your audience to hear from their preferred choice of podcast platform - our syndication and distribution covers will get your podcast to listeners regardless of OS, device or platform.
Asian commutes are shorter, and the ideal timing for podcasts is 24 minutes

The key that holds together any podcast is the host; we work with the best

We offer a hassle-free full service to conceptualize , organize and produce your podcasts

We will take care of hosting, syndication, SEO and MetaTags to reach your audience
POD TEAM
Our Podcast Team are The Best in the Business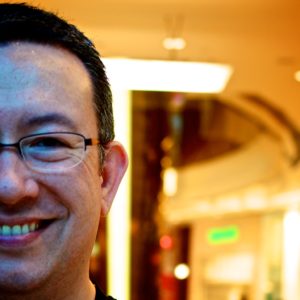 KENN DELBRIDGE
Podcast Manager
An award-winning sound designer who has work with the biggest names in the business, he's been based in Singapore since the mid-90s and runs SPLiCE Studios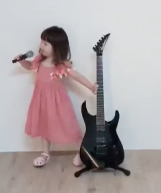 PENELOPE ANN
Art Director
The heart and soul of our company, her unfiltered views of the world guide us on the trends in podcasting
I need a professional space to record and mix my podcast!